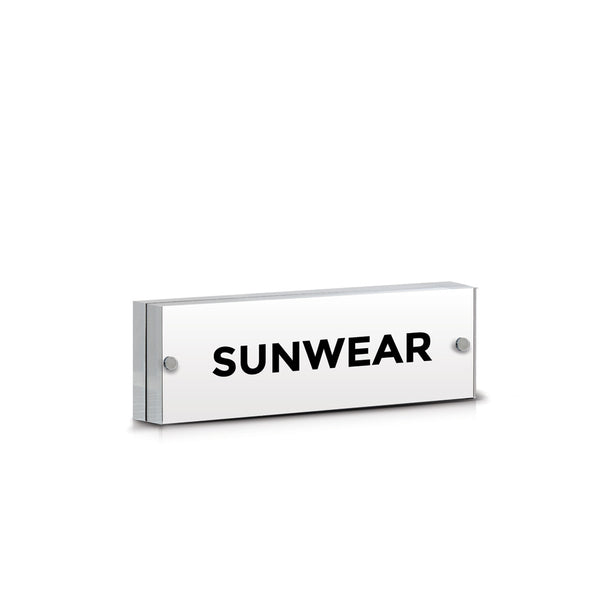 Accent Blocks
Our smallest acrylic messaging blocks are perfect to fit in smaller places to relay subtle but effective messaging. Great to use on a smaller shelf or to further categorize your frames. Used with our Branding Block, you can place these Accent Blocks to identify new arrivals, gender, or other groupings within the branded collection. Sold as a set of 8 blocks with 42 stock inserts.
ACTIVE, BEACH, BUSINESS, BUY 1 – GET 1,
CASES, CASUAL, CHAINS, CLASSIC LOOK,
COMPOSITE MATERIALS, COMPUTER,
CUSTOM FIT, DESIGNER, EUROPEAN STYLE,
FEATURED, GAMING, HAUTE, HIGH FASHION,
IMPORTED, KID'S, LIGHT WEIGHT, LUXURY,
MEN'S, MINIMAL, NEW ARRIVALS,
NEW COLLECTION, OUTDOORS,
PERFORMANCE, POLARIZED,
PREMIUM LENSES, READERS, RIMLESS,
SAFETY, SALE, SOLUTIONS, SPORTS,
SUNWEAR, TEEN'S, TRENDY, UV PROTECTION,
VALUE, VINTAGE, WOMEN'S
SIZE - 3"w x 1"h
Opticaldisplays.com is brought to you by the Eye Designs Group. This accessory is designed to work with any display and is not dependent on use with a specific Eye Designs Group display merchandising system.
PRODUCT NUMBER: