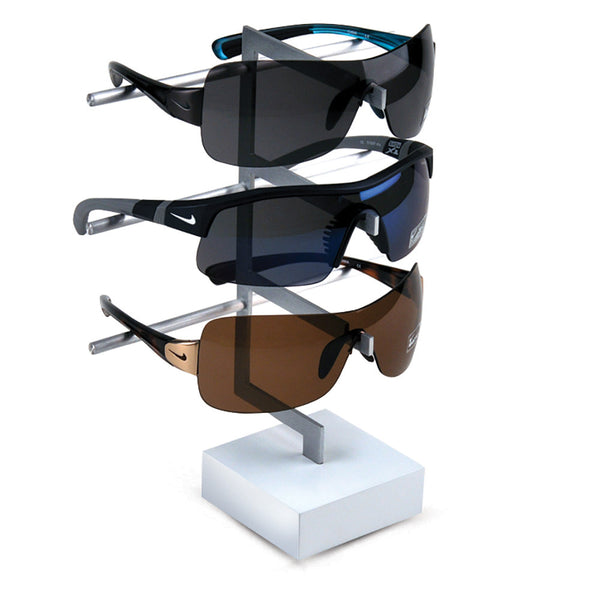 Aluminum Frame Riser 3-Piece
Display frames in a fashionable way with these Aluminum Frame Risers. Featuring brushed aluminum, a solid glossy white base, stainless steel frame base and aluminum frame pegs, these frame risers provide structure and sophisticated style while showcasing frames and highlighting temples. Also features a soft felt bottom to prevent scratching on shelves or countertops. Displays 3 frames.
7"w x 4"d x 8 7⁄8"h
Also sold:
Aluminum Frame Riser 1-Piece
Aluminum Frame Riser 2-Piece
One of each size in a set of 3.
Opticaldisplays.com is brought to you by the Eye Designs Group. This accessory is designed to work with any display and is not dependent on use with a specific Eye Designs Group display merchandising system.
PRODUCT NUMBER: