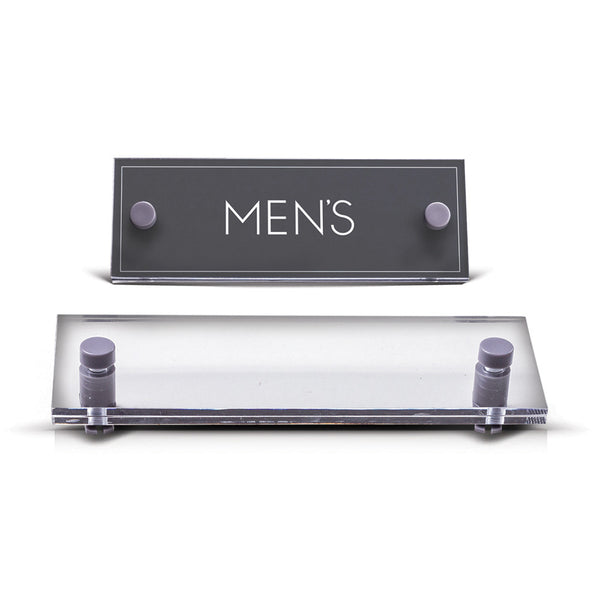 Graphic Panel 8.5"w x 3"h
Features a modern design with 8.5"w x 3"h clear acrylic sheet and steely gray standoffs. Simply create your own sign insert and instantly enhance your frame presentation.
Compatible with Versa Panel (the panel within the cabinetry displays) and Versa Wall (stand alone wall mount display). These are also compatible with our Matrix and Smart Office Panels.
Uses or covers 2 Versa plug spaces horizontally.
Not sold with sign insert. Signage inserts sold separately here.
Custom signage inserts are also available through Eye Designs, please call 800.346.8890 for more information.
8.5"w x 3"h x 1"d
Opticaldisplays.com is brought to you by the Eye Designs Group. This accessory is designed to work with the Eye Designs Group's displays utilizing the Versa Merchandising™ System.
PRODUCT NUMBER: