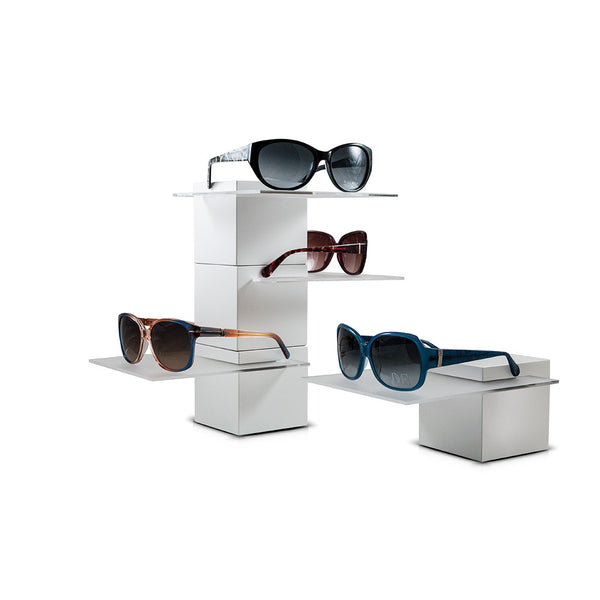 Magnetic Cubes
Arrange these 4 cubes in any direction to display your frames from all sides. With the option to use individually, in alternate directions or stack up high, Magnetic Cubes from Eye Designs are an awesome way to highlight frames. The frosted floating shelves suspend frames in the air for an attractive presentation.

Set of 4.
Cube - 3 7⁄16"w x 3 7⁄16"d x 3 7⁄16"h
Shelf - 6 1⁄4"w x 7"d
Overall (1 Cube & 1 Shelf) - 6 1⁄4"w x 7 3⁄4"d x 3 7⁄16"h 
Opticaldisplays.com is brought to you by the Eye Designs Group. This accessory is designed to work with any display and is not dependent on use with a specific Eye Designs Group display merchandising system.
PRODUCT NUMBER: