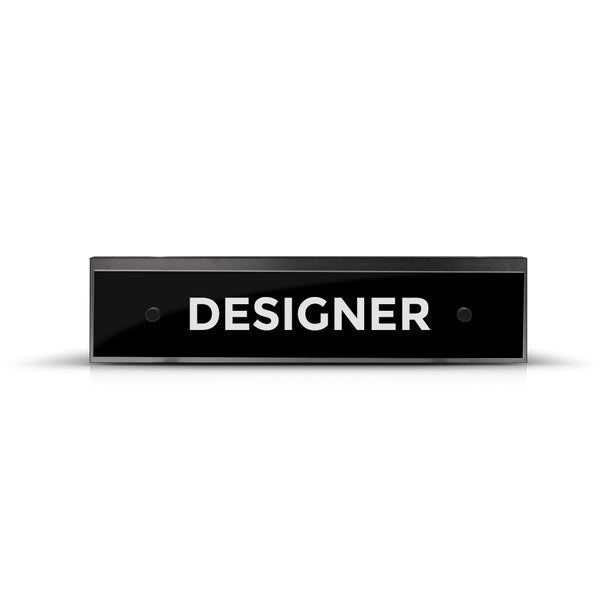 Versa Wall Overhead Sign Panel
Brushed silver laminate backboard with raised 19.5"w x 4"h graphic panel for branding. Designed to work with our Versa Walls, but can be used in many environments. Panel attaches to the wall, not a frame board. Comes with mounting hardware. Signage inserts not included.
Custom signage inserts are available through the Eye Designs Group, please call 800.346.8890 for more information.
Backboard is 20.5"w x 5"h 
Opticaldisplays.com is brought to you by the Eye Designs Group. This accessory is designed to work with any display and is not dependent on use with a specific Eye Designs Group display merchandising system.
PRODUCT NUMBER: